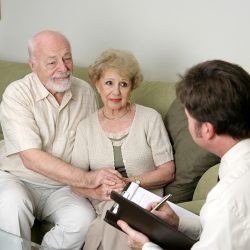 Pre-paying takes pre-planning a step further by putting aside some, or all of the funeral expenses into a secure trust. This option has many benefits for families left behind and is a thoughtful way to show you care even after you are gone. Some of the benefits include:
Keep up to $10,000 exempt from asset testing for the Residential Care Subsidy.
Ensure money is immediately available for the funeral costs even if there is an estate to be settled which can take some time
It allows family to gather together and support one another, remembering and celebrating the life of their loved one rather than the stress of the funeral costs
Betts Funeral Services is a part of the Funeral Directors Association of New Zealand enabling us to provide a secure pre-payment plan through the FDANZ Funeral Trust. Click here to download an information brochure.
We also facilitate a pre-payment plan with the Public Trust's Prepaid Funeral Trust. This is a New Zealand government scheme that has a government guarantee. Click here to download an information brochure.
We can also send these information brochures and forms for both Funeral Trusts out to you, simply phone, call in to our office or email us. If you have any questions, please let us know and once the details are filled out, the team at Betts will lodge the application for you.